At present's snapshot consists of, full historical past sync assist, synced tab matching within the deal with subject, workspace guidelines and a brand new periods panel. Plus 74 extra bug fixes! ????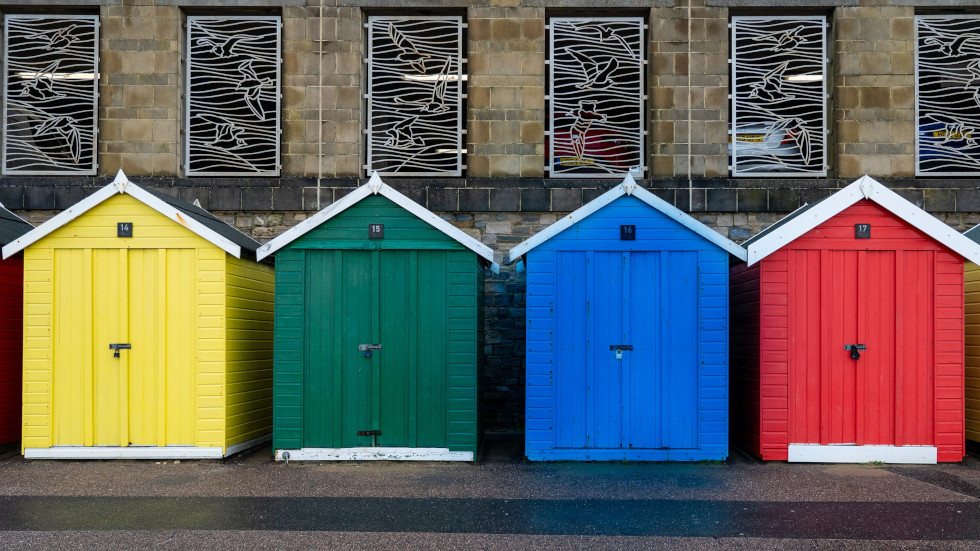 Full historical past sync
Beforehand we synced typed historical past. This was helpful within the deal with subject for finding a URL you had typed earlier than, even if you happen to did it on considered one of your different gadgets. However what about URLs you didn't kind? Those you navigated to by way of following hyperlinks for instance. For these these you would want full historical past syncing (not simply typed). Properly… now you have got that! Each for deal with subject dropdown matching or if you happen to go to the historical past tab.
Synced tabs within the deal with subject
Considerably associated to the earlier function but additionally distinct in its personal proper is that we now prioritise matching towards tabs (titles and URLs) which might be at the moment open in your different gadgets and moreover embody them in their very own deal with bar dropdown part (which might be enabled or disabled in settings).
Workspace Guidelines
From this snapshot you have got the possiblity to outline guidelines that can be utilized to robotically transfer tabs to the right workspace primarily based on matching URLs. So if you happen to go to Amazon it is going to be moved to your purchasing workspace for instance. Or maybe you need all work associated URLs to finish up in your work… workspace. ????
Classes Panel
Classes simply acquired much more highly effective. Now we have now a brand new periods panel. From right here you possibly can (extra) simply rename them. However you additionally acquire a bunch extra choices, comparable to the power to view and edit their contents with out having to revive them first. Every session is like its personal full Home windows panel. You should utilize the tree like construction to maneuver tabs round, create new stacks or exclude tabs from loading subsequent time you restore. The truth is you don't even have to revive your complete session. If you would like, simply use the search subject to search out one previous tab and open its URL as a brand new tab within the present session. And to make it simpler nonetheless, we now have an choice to robotically backup your present session.
It's form of like having your individual time machine, permitting you to return to any saved level in your looking previous and even …manipulate the previous! ????
Obtain (3189.3)
Changelog
[New][Sync] Assist full historical past sync as an alternative of justed typed
[New][Address Bar] Add synced tabs (VB-100876)
[New][Workspaces] Workspace Guidelines (VB-97964)
[New][Panels][Sessions] Add a Classes Panel (VB-71806)
[Address Bar] Don't take area solely merchandise for greatest end result (VB-101325)
[Address Bar] Paste and go opens Bing search end result (VB-101203)
[Address Bar] Urgent enter in deal with bar is gradual with massive historical past (VB-99872)
[Address Bar] Ought to run url even with trailing area (VB-101328)
[Address Bar] Shouldn't show bestResult when urgent Delete (VB-101370)
[Address Bar] When deal with bar "autocomplete greatest end result" is off, the default choice bar is inaccurate (VB-101386)
[Address Bar] autocomplete on unsuitable class (VB-101220)
[Address Bar][Search field] Search textual content cleared on web page load: added setting (VB-100952)
[Address Bar][Search field][Keyboard] Can't choose previous search entries (VB-100954)
[Address Bar] Search class click on not constant (VB-101030)
[Address Bar] Unsuitable title when going to URL (VB-101029)
[Address Bar] change trace spotlight shade (VB-100671)
[Autocomplete] Dissociate autocomplete from greatest end result merchandise (VB-100292)
[Bookmarks] Add Vivaldia 2 to the Velocity Dial (VB-100731)
[Bookmarks] Sure pages won't be bookmarked by any means (VB-101081)
[Bookmarks] Exchange folder icons with chevron in text-only mode (VB-100860)
[Break mode] Callout not closed on click on exterior (VB-100837)
[Calendar] Accepting new assembly time didn't replace assembly (VB-100159)
[Calendar] Add iCloud choice for calendar account creation (VB-100838)
[Calendar] Clicking the "subsequent month" arrow jumps forward two months (VB-100328)
[Calendar] Dialog editor jumps when pasting lengthy URL. (VB-100799)
[Calendar] Don't dismiss calendar notifications with click on exterior (VB-100985)
[Calendar] No scroll bar in template dialog (VB-101294)
[Calendar] Password not saved for iCloud account. (VB-100982)
[Calendar] Efficiency regressions (VB-101018)
[Calendar] Reminder is proven momentarily in higher left nook (VB-101210)
[Chromium] Upgraded to 118.0.5993.138
[Crash] Browser crashes randomly repeatable on numerous net pages (VB-96915)
[Crash] On opening named popups (VB-101253)
[Crash] On opening non-public window (VB-101207)
[Crash] On velocity Dial navigation (VB-101057)
[Crash] When attempting to open Paypal window or one thing comparable (VB-101025)
[Direct Match] Match earlier (VB-101273)
[Extensions] Motion popups don't shut on exterior click on (VB-100816)
[History] Graphs not updating when altering time interval (VB-100966)
[Image Properties] Not capable of view properties for native pictures (VB-32703)
[Keyboard] Shortcut Ctrl+Enter for "ship mail" lacking in settings (VB-78530)
[macOS] "Replace Accessible" reveals on toolbar when auto-updates are disabled (VB-81403)
[macOS] Bookmark menu turns into empty (VB-100824)
[macOS] Clicking Tab Cycler entry opens a context menu (VB-100680)
[macOS] Menu Bar menu not up to date when all home windows are closed (VB-100580)
[macOS] Menu bar actions fail with no open window (VB-100645)
[macOS] Take away previous keychain migration code (VB-101231)
[Mail] Constraint error within the imap desk on reconnect (VB-90221)
[Mail] Goto subsequent unread not working in a single thread view (VB-74159)
[Mail] Rebuild mail search db primarily based on uncooked information on disk (VB-100738)
[Mail] Take away the middleman "Transfer from" context menu when there's just one account (VB-94680)
[Mail] filters can simply be deleted, with no approach to get better (VB-95267)
[Mail][Sync] Utilizing sync and eradicating a mail account will take away password for identical mail account on one other machine/profile (VB-101235)
[Mail][Toolbars] Correcting the names within the editor (VB-101512)
[Menus] Copy hyperlink in electronic mail editor and word supervisor not working (VB-100988)
[Menus] Incorrect toolbar proven in Vivaldi menu > View > Customise Toolbar (VB-101484)
[Menus] Present Handle Bar lacking from View Menu (VB-67296)
[Menus][Workspaces] Use toolbar menu button to create New Workspace (VB-96596)
[Notes][Tiling] Unable to edit Notes tab with tiling enabled (VB-101063)
[Onboarding] Unresponsive buttons on aspect of welcome display (VB-101259)
[Panel] Buttons scrollbar obscures counters (VB-101212)
[Platform integration] Honor system-wide "decreased movement" accessibility setting (VB-101291)
[Private Window] Lacking UI after closing uBlockOrigin window (VB-101254)
[Private Window] Theme the window appropriately whereas loading (VB-101513)
[Quick Commands] Search outcomes not highlighted after scrolling with a mouse (VB-101093)
[Reader] View flashes background (VB-100835)
[Settings] Script error if Consumer Trace are disabled from the command line (VB-96185)
[Settings] Search is just not functionning correctly in French (VB-96768)
[Spatial navigation] Transfer focus with the spatnav indicator (VB-100065)
[Speed Dial] Titles in usually are not clickable (VB-81344)
[Tabs] %3D in favicon URLs breaks rendering (VB-101335)
[Tabs] Damaged fullscreen for tiled web page video (VB-101154)
[Tabs] Compact choice is damaged (VB-100741)
[Tabs] Drag-and-dropping a tab to the underside of the window strikes it to workspace under (VB-100659)
[Tabs] New tabs opened as a tab stack with a shift-click don't acquire focus (VB-99916)
[Website Compatiblity] Session storage doesn't work in named popups (VB-99904)
[Workspace] If workspace title matches with browser's menu merchandise, it is going to be translated in non-English UI localization (VB-101333)
[Workspaces] Modifying a workspace's icon overflows the UI when you have got too many workspaces (VB-101130)
Predominant picture by Nick Fewings.